The sacred day of Guru Purnima offers a joyous occasion for devotees to appreciate the priceless gift of being drawn to one who can lift us from human to divine consciousness. The commemoration programme at Dwarahat Ashram took place in the Dhyana Mandir on the evening of July 16, 2019. It included a special meditation led by Swami Lalitananda.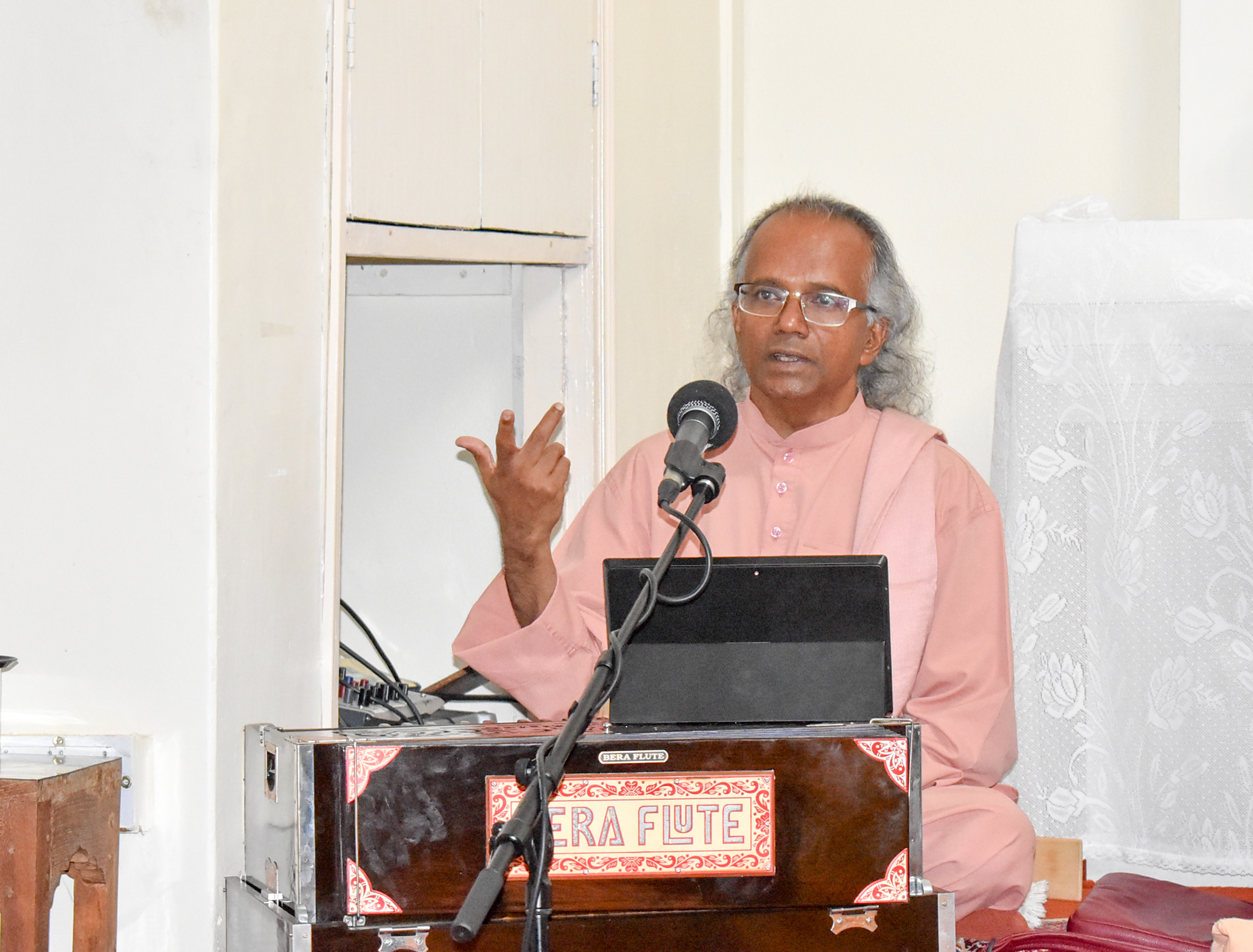 In his talk, Swamiji spoke about how Guruji has given us all we need for attaining Self-realization: the highest techniques of God-communion, guidance to lead a life in accordance with God's laws, and his eternal friendship and unconditional love. He also read the Guru Purnima message from the revered President of YSS/SRF, Swami Chidananda Giri. In his message Swami Chidanandaji said: "The deepest attunement with the Guru comes through meditation. As soon as you sit before Guruji's picture to meditate, place yourself in his living presence so that the power of his higher consciousness and devotion can strengthen your efforts. By practice of the sacred YSS/SRF techniques, which are permeated with his blessings, restlessness of the inner being will gradually fade away."
This was followed by arati and pushpanjali. Brahmachari Nirliptananda sang bhajans as devotees came forward to offer their devotion at Guruji's picture on the altar. Devotees were then served a special meal. The programme was attended by devotees and YSS school students.
Earlier in the day, the Yogoda Balakrishnalaya students were led by their teachers in singing kirtans, offering devotion and gratitude to the Gurus on this occasion.