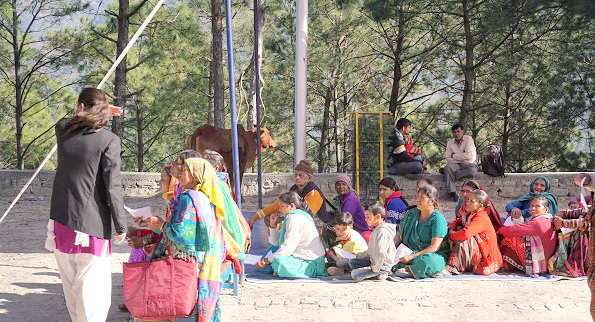 "Life should be chiefly service," said Sri Sri Paramahansa Yogananda. "Without that ideal, the intelligence that God has given you is not reaching out toward its goal."
In keeping with the spirit of Gurudeva's words, Yogoda Satsanga Sakha Ashram — Dwarahat organises two free medical camps for the underprivileged every year. The second camp of this year was conducted from November 16 to 18, 2019.
The camp was inaugurated by Member of the Uttarakhand Legislative Assembly from Dwarahat, Sri Mahesh Negi, who spoke highly of the medical help rendered to far-flung and remote areas through the Dwarahat Ashram camp organised by YSS. He specifically mentioned that poor, needy, and sometimes critical patients benefitted the most.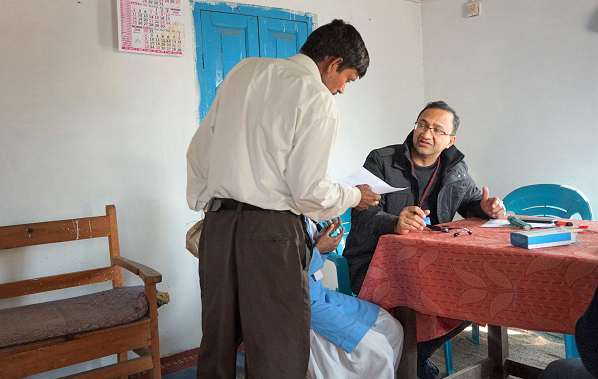 The medical camp provided free consultations with highly specialized doctors, free pathological services, and free medicines. Doctors who specialise in various fields of medicine and paramedics arrived from all over the country to give their precious time and services at the camp in Cardiology, Paediatrics, Ophthalmology, ENT, Orthopaedics, Dental, Gynaecology, general medicine, and for the first time, Homeopathy too.
One-day satellite camps were also conducted in the nearby villages of Suraikhet and Dudholi.
The camp drew 2,352 patients this year, almost all of whom consulted with at least two doctors from the team, and also availed of the pathological tests. Physiotherapy services were also sought by many of them.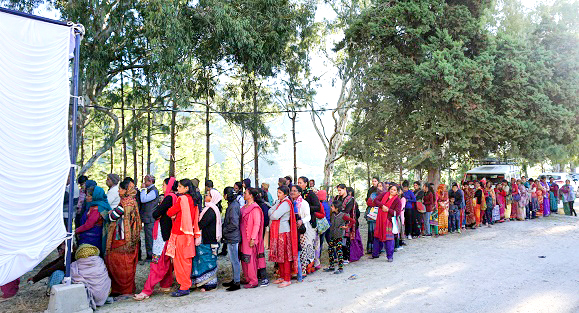 The medical camp was conducted with the help of a group of dedicated local devotee volunteers, especially the BTKIT Engineering College students who worked tirelessly with the long queues of patients.
During the camp, YSS Dwarahat Ashram donated a wheelchair to a physically challenged patient.
During the camp days, regular group meditations were conducted at the ashram. A special bhajan session was organized by devotees and a long meditation was conducted by Swami Lalitananda.