"You may be surprised at what seclusion with God will do for your mind, body, and soul…. Through the portals of silence the healing sun of wisdom and peace will shine upon you." — Paramahansa Yogananda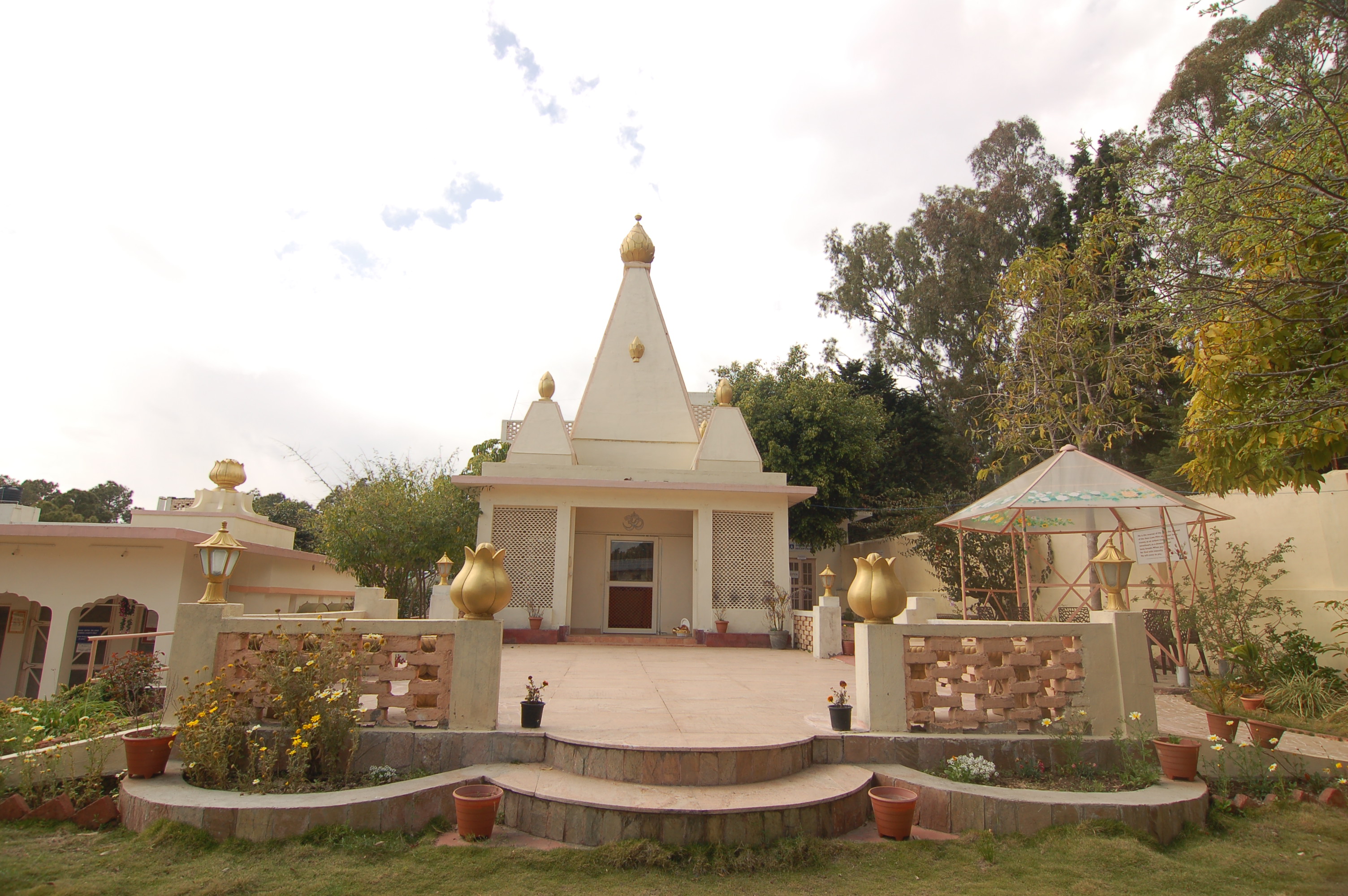 YSS Dwarahat Ashram is an ideal place for YSS/SRF devotees who wish to attend a spiritual retreat amidst the peaceful surroundings of the mountains, away from the hustle and bustle of the city. Devotees may register for either conducted group retreats or individual silent retreats at the ashram.
INDIVIDUAL RETREATS are great opportunities to dive deep within and progress on the path of sadhana. Devotees can stay at the ashram for a maximum period of five nights and utilize this period for introspection, spiritual reading, observing silence, and for practising the presence of God.
CONDUCTED GROUP RETREATS, led by YSS sannyasis, are held twice a year, in March and April. These are generally conducted on the weekends and consist of Energization Exercises and group meditations in the mornings and evenings, observing periods of silence, a review of Guruji's techniques of concentration and meditation, and his how-to-live principles.
The conducted spiritual retreats in March and April are generally limited to 30 participants.
Since accommodation is limited, acceptance will be on a first-come, first-served basis.
---
Dates for Conducted Spiritual Retreats in 2023:
We will be updating this section shortly with the retreat schedule for May – December 2023.
Important Points to Note for Retreats:
Retreats are open only to YSS/ SRF Lesson students.
Please book in advance, either by filling out the online accommodation request form (by clicking here) or by calling YSS Dwarahat Ashram or by sending an email to [email protected]. (Please see the contact details given below).
Any accommodation request for retreats sent by message on mobile or via email must include the following details: name, age/gender, YSS/SRF lesson number, arrival and departure details (date and time), and contact information.
Generally, individual accommodation is provided within the ashram. In case a large number of devotees attend the retreat, accommodation will have to be shared. Ladies and men will be accommodated separately.
Only those devotees who plan to attend the entire duration of the retreat may apply.
Please inform at least one week in advance, and await confirmation from the Ashram.
Those who wish to visit Mahavatar Babaji's cave should plan to arrive at least a day in advance and leave a day after the retreat.
Dwarahat town shuts down by 7:00 p.m. Hence, as far as possible, devotees should arrive at the ashram by 5:00 p.m.
The ashram will not be able to provide accommodation for drivers accompanying devotees.
Please note that no accommodation will be available at Dwarahat Ashram for the following periods (except for devotees already registered for an event). Please see the programmes page for details:
| | |
| --- | --- |
| Month | Dates for which accommodation is not available |
| February 2020 | Feb. 17 to 24 |
| February onwards | Feb. 28 onwards until further notice |
Contact Details
Yogoda Satsanga Sakha Ashram - Dwarahat
DWARAHAT – 263653
Dist. Almora, Uttarakhand
Phones: 9756082167, (05966) 244271, 244671
Office hours: 8:30 a.m. – 4:30 p.m.
E-mail: [email protected]