Each year the Ashram conducts two medical camps (April and November). Doctors and YSS volunteers are welcome to participate in the Medical Camps. Interested devotees may contact Monastic In-charge at Dwarahat. To view the contact details of YSS Dwarahat Ashram, click here.
RECENT CHARITABLE ACTIVITIES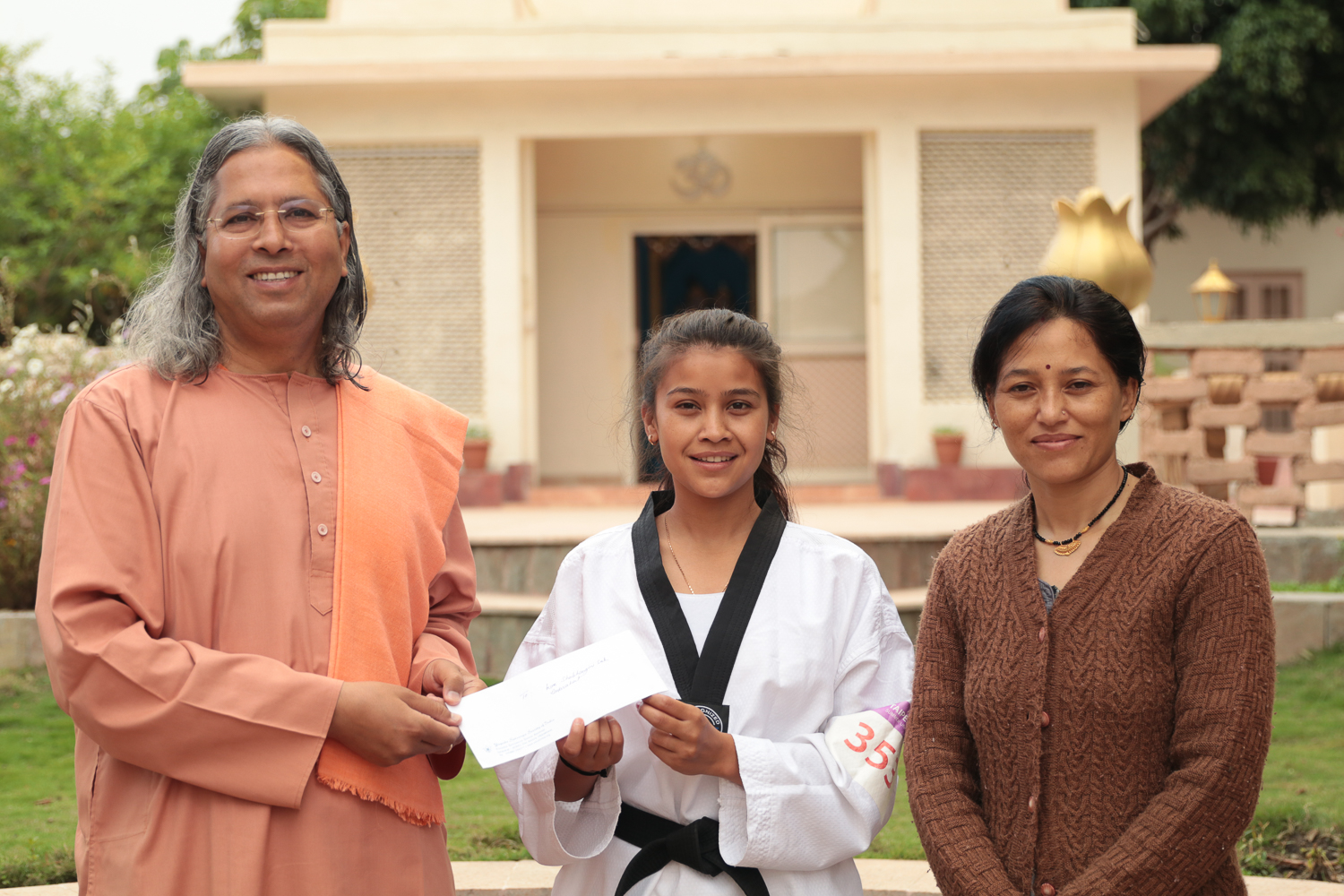 As part of the celebrations of the International Day of Yoga, YSS Dwarahat ashram gave away a special educational scholarship to Kumari Shubhangini Sah for her stupendous performance in Taekwondo at international competitions in Canada earlier this year. An amount of INR 30,000 has been contributed by the Ashram for her Masters in Physical Education (M PEd).
On September 7, 2017, Yogoda Satsanga Sakha Ashram—Dwarahat awarded a scholarship to Kumari Alisha, a third year engineering student of the BT Kumaon Institute of Technology. Kumari Alisha comes from an economically weaker family with barely any financial support for her education. The scholarship amount of INR 30,000 will cover her tuition fee.
YSS Centenary Scholarships for BTKIT Dwarahat - Second Disbursement - 2018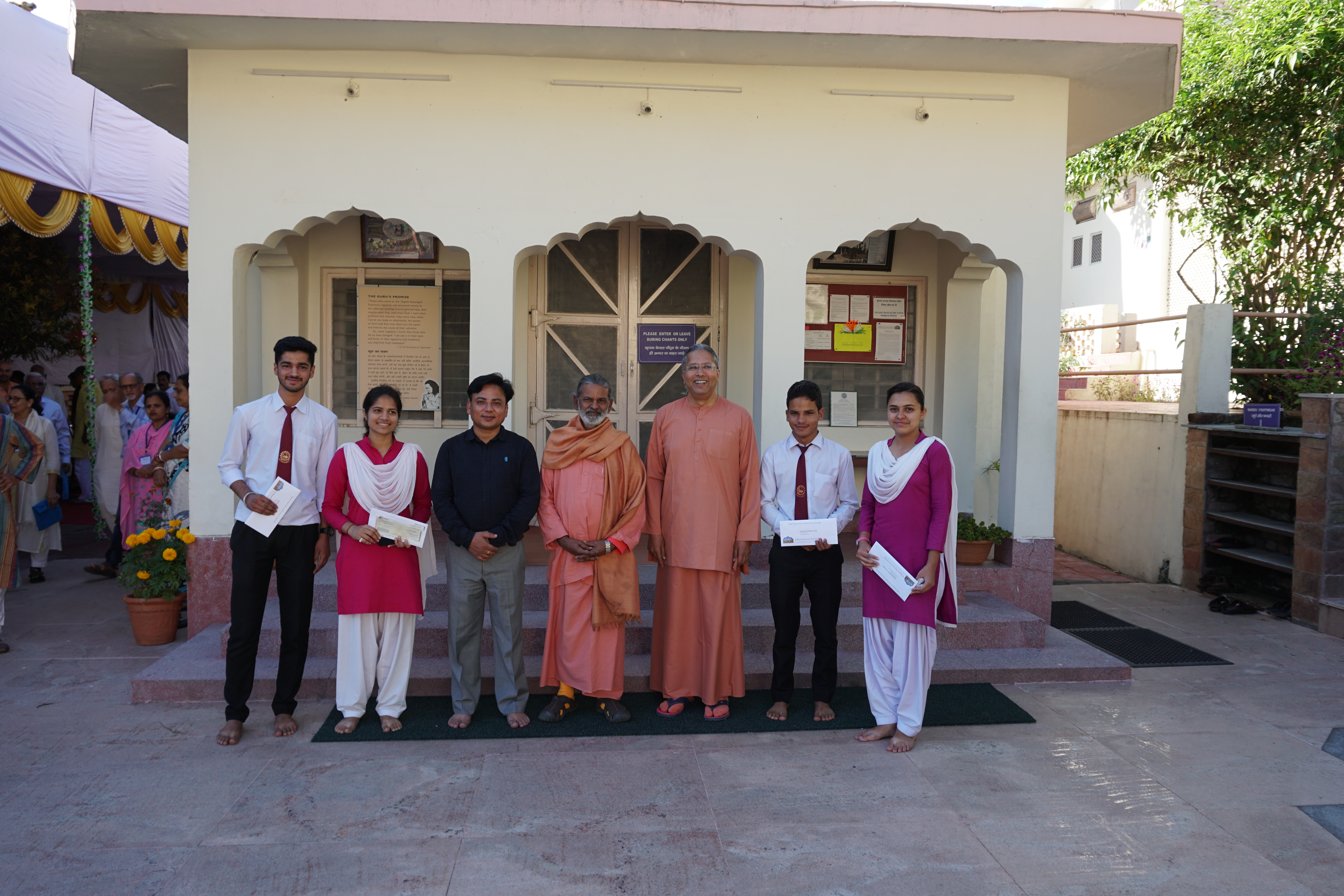 In the second disbursement of its Centenary Year scholarships to Dwarahat's Bipin Chandra Tripathi Kumaon Institute of Technology (BTKIT) in 2018, the Dwarahat Ashram of Yogoda Satsanga Society of India (YSS) gave away cheques to four winners of the 2017 special YSS Centenary Year Scholarships.