Yogoda Satsanga Sakha Ashram — Dwarahat was invited to participate in India's Independence Day celebrations by the Dwarahat Tehsil's Sub-Divisional Magistrate office.
On this occasion, Brahmachari Dhairyananda, representing YSS, congratulated the audience on India's 75th Independence Day. He expressed gratitude on behalf of YSS for the support from the local authorities and administration. He apprised the Sub-Divisional Magistrate office of how the Dwarahat ashram has been proactive in contributing in various ways to help during the second wave of the COVID pandemic – through the provision of medical equipment, ration, and daily essential needs.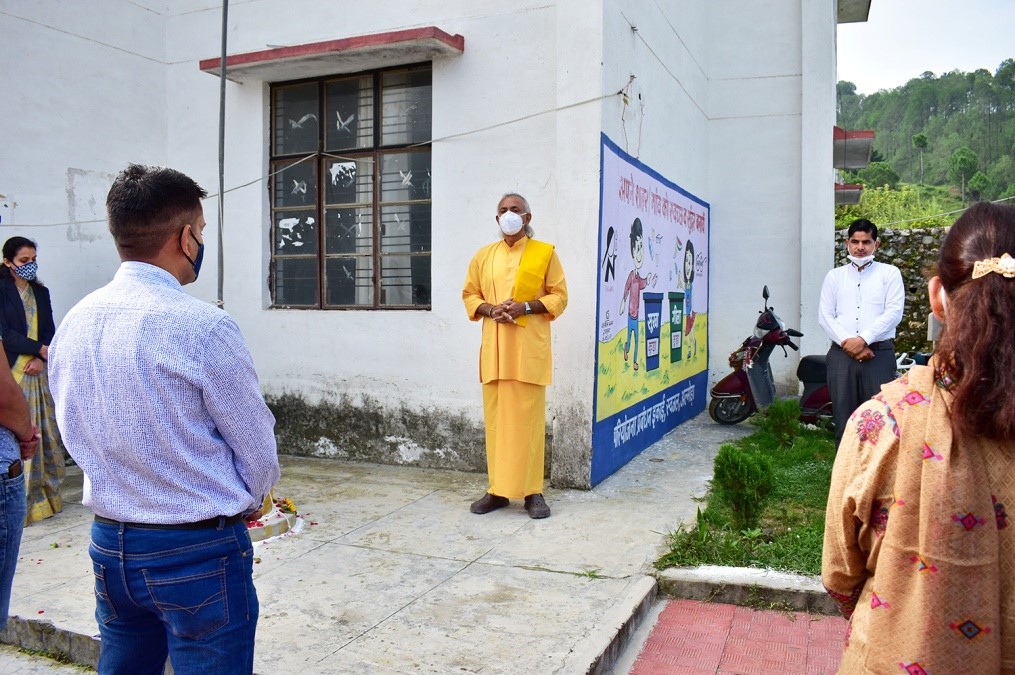 Brahmachari Dhairyananda informed the attendees that YSS is willing and prepared to provide help to the administration if the third wave of the pandemic strikes the hilly region. He also assured of continuing the educational and medical help that the ashram provides regularly in the area.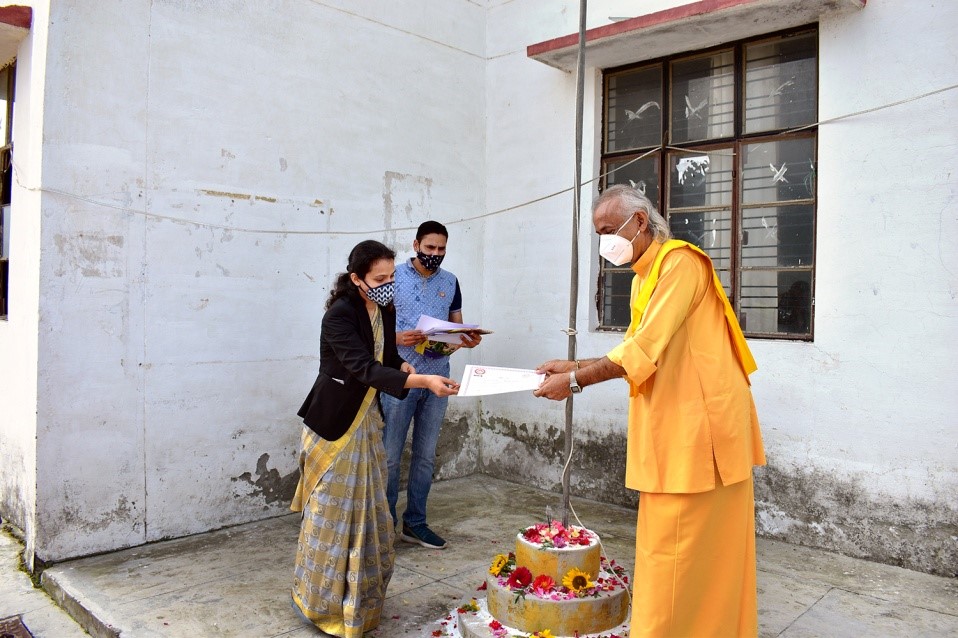 He received a certificate from the Sub-Divisional Magistrate (Dwarahat) Smt. Shipra Pandey, for the contribution by YSS Dwarahat Ashram during the second wave of the COVID pandemic.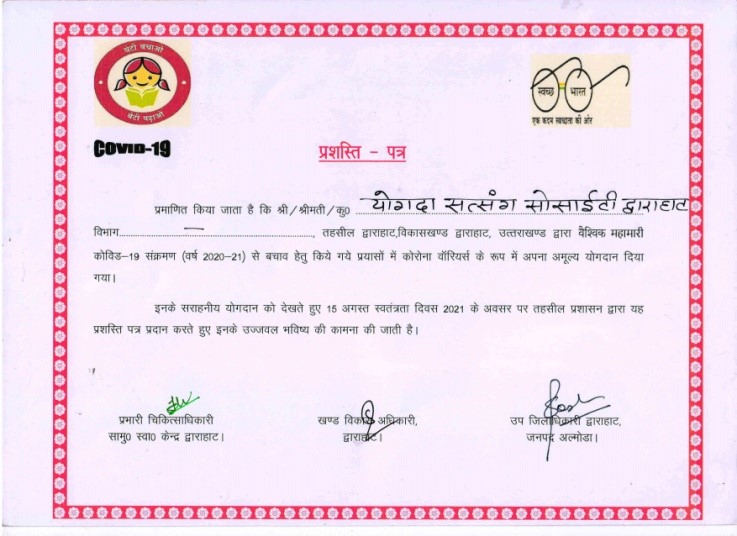 [Photo caption: Certificate awarded to YSS Dwarahat]
Later, Brahmachari Dhairyananda presented the Sub-Divisional Magistrate a copy of "Ishwar-Arjun Samwad", the Hindi translation of Guruji's interpretation of Bhagavad Gita – "God Talks with Arjuna".