About YSS Dwarahat Ashram
Yogoda Satsanga Sakha Ashram at Dwarahat was inaugurated in 1983. Dwarahat is a small town near Ranikhet in the Himalayan region of North India. It has an average altitude of 1,500 m (5,000 ft.). The mountainous region around Dwarahat is hallowed with memories of Mahavatar Babaji, the first in the line of YSS Gurus, who revived the ancient technique of Kriya Yoga in 1861 and made it available to the world through his exalted disciple Lahiri Mahasaya. The spiritual significance of this great event is vividly depicted through the words of Babaji as mentioned by Paramahansa Yoganandaji in ...
News and Announcements View All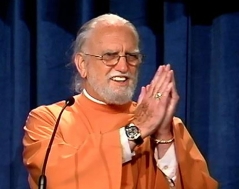 Weekly Inspirational Satsanga
SRF sannyasi Swami Achalananda Giri presents ideas from Paramahansa Yogananda on how to attain an awareness of the Divine you can take with you wherever you go....
Read More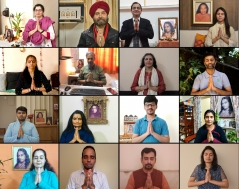 YSS Online Dhyana Kendra
We invite you to join the thousands that are participating in this powerful means of connecting with the Divine and with the worldwide spiritual family of devotees and seekers....
Read More
SUBSCRIBE FOR UPDATES AND NEWS
You can now subscribe to receive the latest updates, happenings and events from Dwarahat, Dhyana Kendra