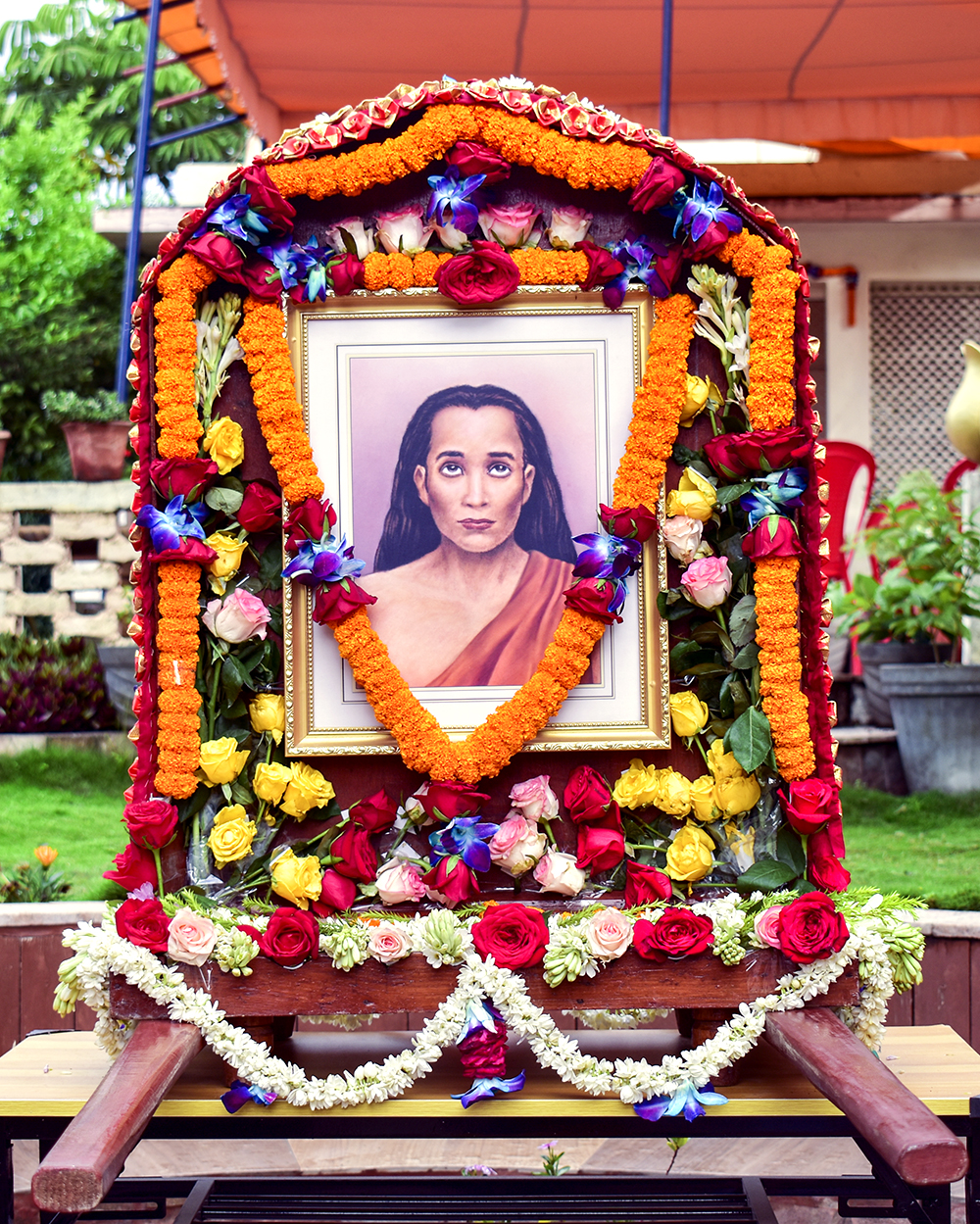 On July 24–25 a two-day spiritual programme commemorating Mahavatar Babaji Smriti Divas was conducted by the YSS ashram in Dwarahat. It was attended by about 160 devotees. The attendees included devotees, locals, as well as students and teachers of Balkrishnalaya – the free primary school for girls and boys run by the ashram within its premises.
The programme started in the evening of July 23 with group meditation and a bhajan session led by Brahmacharis Kedarananda and Dhairyananda respectively.
On July 24, review classes for the YSS meditation techniques were conducted by the monastics. About 100 devotees attended these sessions. A one-hour cultural programme by the students and teachers of Balakrishnalaya left everyone mesmerized. The students sang bhajans, performed dances, and staged two plays – enactment of parts of two chapters from the Autobiography of a Yogi – "Materializing a Palace in the Himalayas" and "I Go to America" – showcasing the significance of the Dunagiri Mountains and that of Babaji Smriti Divas for all YSS/SRF devotees. The day ended with a video show on Guruji's India visit.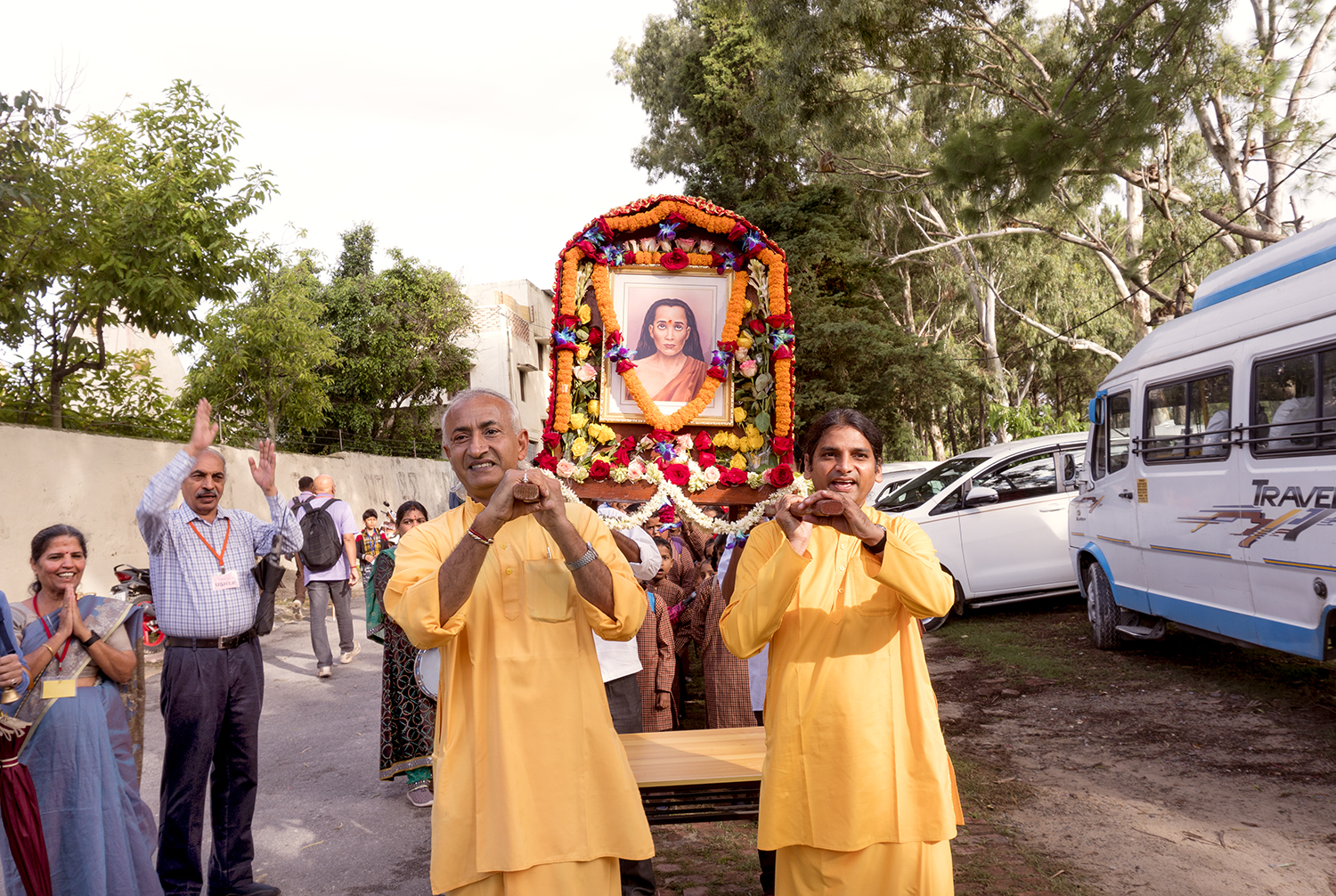 The July 25 programme started with a live-streamed commemorative meditation conducted in the morning by Swami Lalitananda, followed by a prabhat feri taken out from the ashram to the Babaji's cave. The prabhat feri started at 7:30 am with an aarti by Swami Nityananda. Monastics and devotees participated in carrying the palki first to the marketplace, and from there the procession continued in a convoy of vehicles upto Kukuchhina, and on foot for the last stage from Kukuchhina to the cave, reaching there at about 11 am.
The procession ended at the Smriti Bhawan, placing the Babaji's palki at the altar. At the Smriti Bhawan, Brahmachari Dhairyananda led a bhajan, and was joined by the around 100 devotees. Simultaneously, people visited the cave in batches.
Afterwards, about 550 people including locals took the bhandara prasad at the Smriti Bhawan. Locals of the area helped in the food preparation and other bhandara arrangements. All devotees returned to the ashram by 5 pm.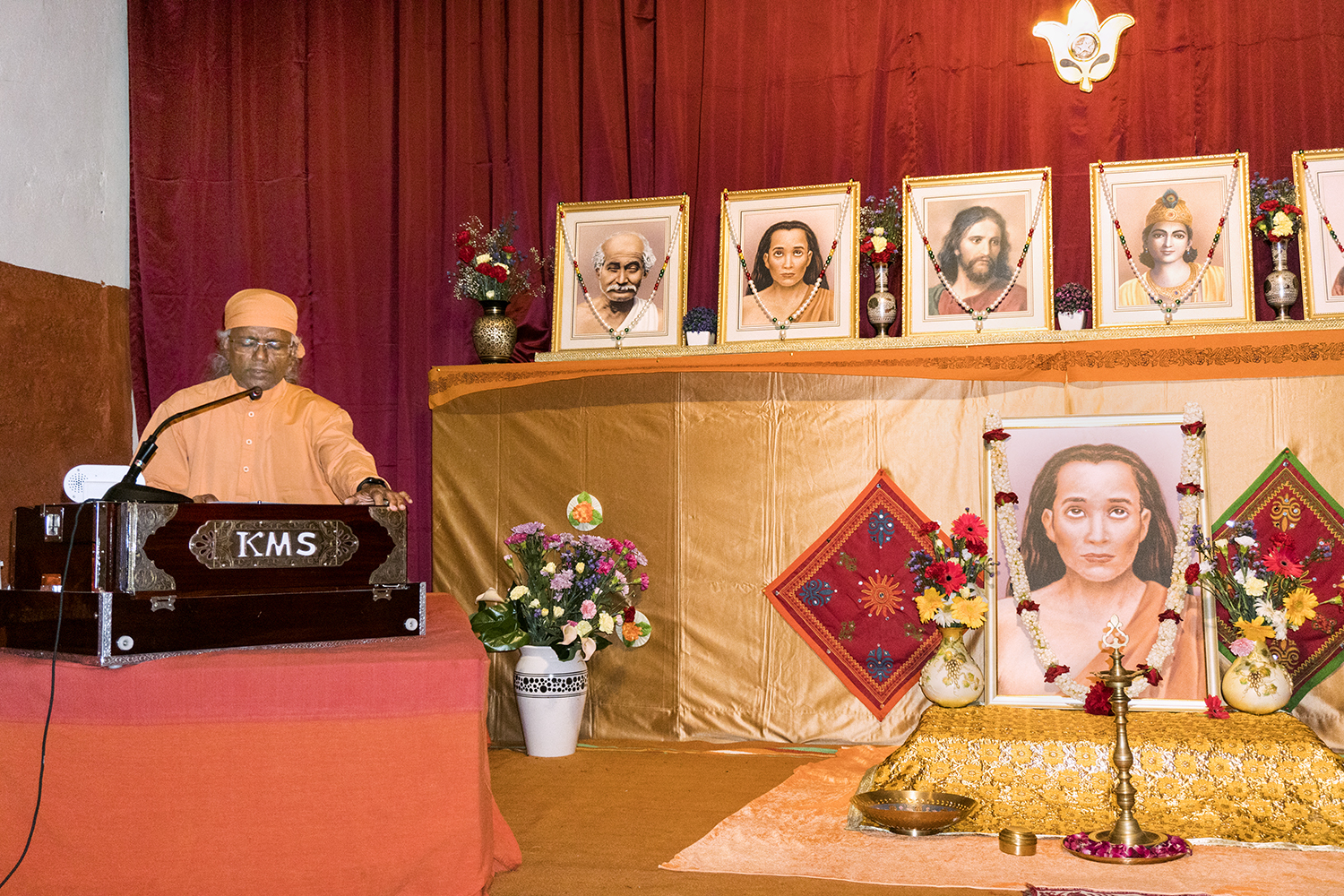 In the evening, Swami Lalitananda led a special commemorative meditation, starting with Energization Exercises followed by meditation, satsanga, aarti, and pushpanjali accompanied with bhajans. The programme concluded with distribution of prasad to all the participants.
All the attendees were deeply inspired and uplifted by the tangible presence of Mahavatar Babaji during the function.