Gurudeva Paramahansa Yogananadaji's 130th Avirbhav Divas (birth anniversary) was commemorated at the Dwarahat Ashram on January 5, 2023, with two special programmes.
Children's Programme on Janmotsav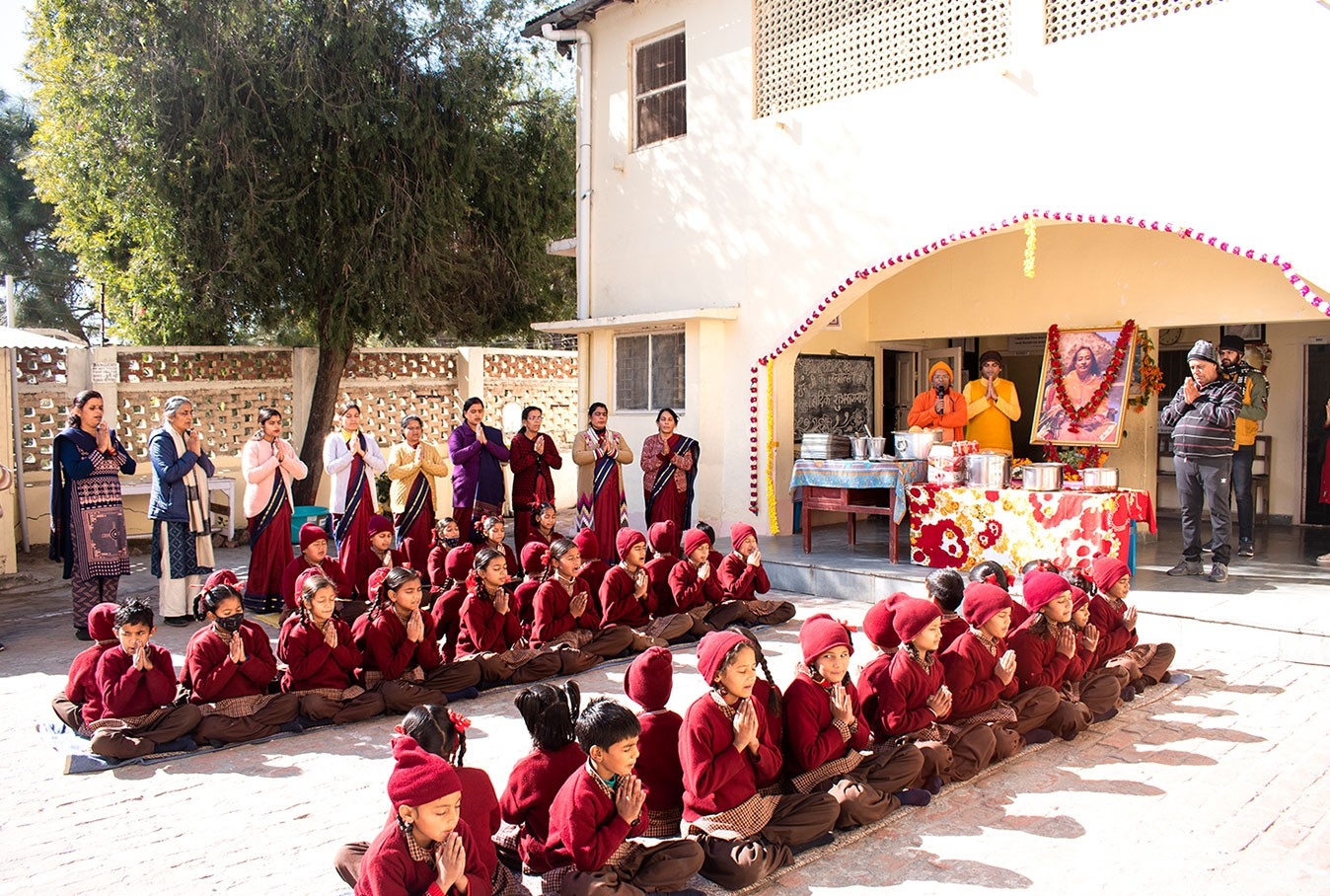 The Janmotsav commemorative activities included a children's programme at Yogoda Balkrishnalaya (the charitable school at Dwarahat ashram).
Swamis Nityananda and Lalitananda and Brahmachari Kedarananda were present at this event along with the school teachers and students of Yogoda Balkrishnalaya, staff, sevaks, and several devotees.
The programme was conducted on the school assembly ground which began with a welcome note by the teachers and an opening prayer led by Swami Lalitananda, followed by chanting and bhajans by children accompanied by all other attendees.
Two of the teachers and a student gave a brief presentation highlighting the life and work of our beloved Guruji.
On this occasion, Brahmachari Kedarananda gave a short satsanga reminding the audience of the everlasting love and omnipresence of Gurudeva Paramahansa Yogananda.
At the end of the programme, all present took turns to offer pushpanjali at the altar while devotees participated in singing devotional bhajans and chanting.
Blanket and Shawl Distribution
A little later, blankets and shawls were distributed to the ashram staff by Swami Nityananda, Swami Lalitanada and Brahmachari Kedarananda.
Bhandara
As part of Guruji's Janmotsav, prasad was offered to the teachers and children of Yogoda Balkrishnalaya and the ashram staff and sevaks.
Commemoration Programme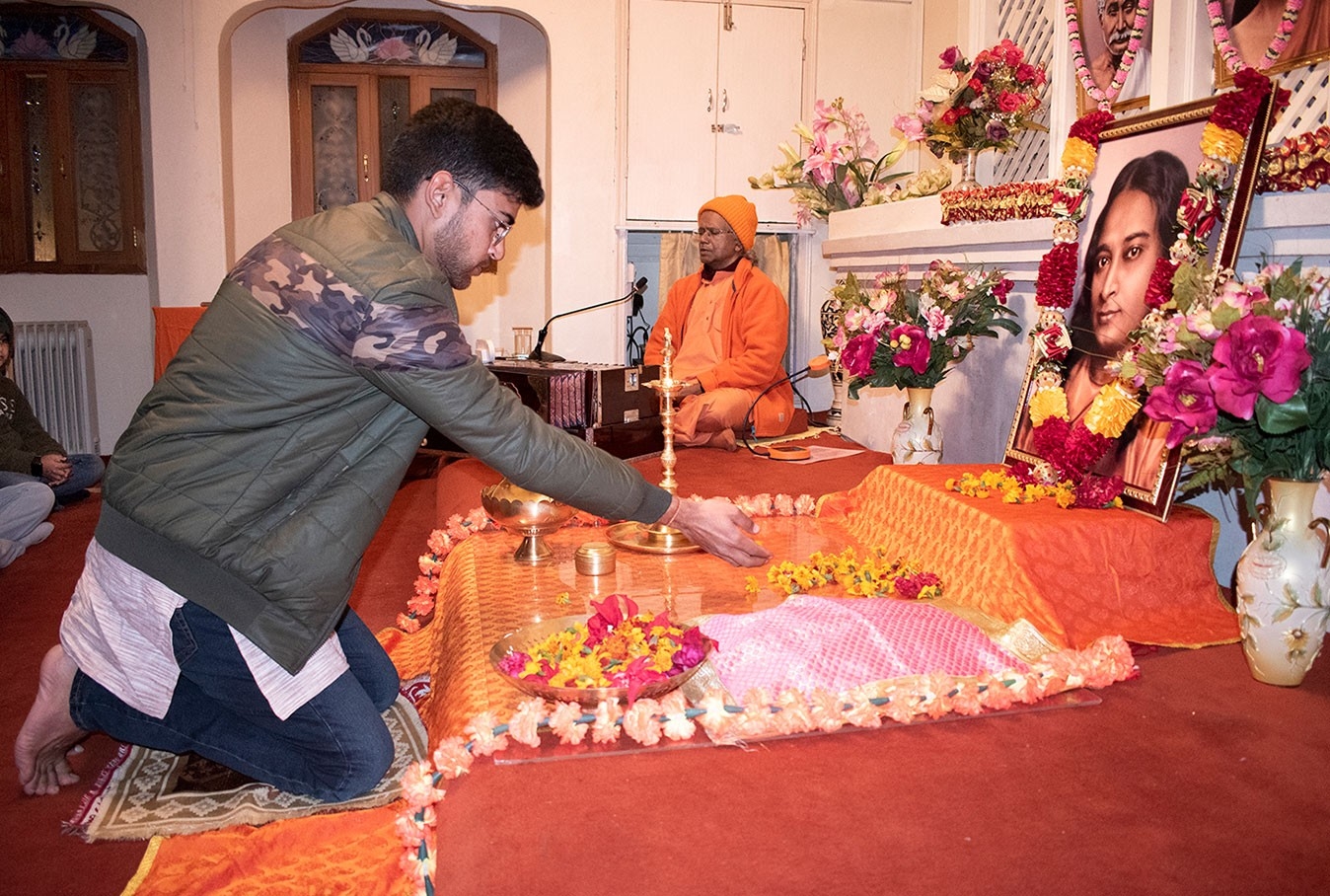 In the evening, Swami Lalitananda led a special meditation as part of the commemorative programme which included a short inspirational reading followed by chanting and a period of silent meditation followed by healing prayers.
The programme closed with pushpanjali accompanied by the devotional chanting of bhajans, and a closing prayer.