"...your work can be called a ''success'' only when in some way it serves your fellowmen."
— Sri Sri Paramahansa Yogananda, The Law of Success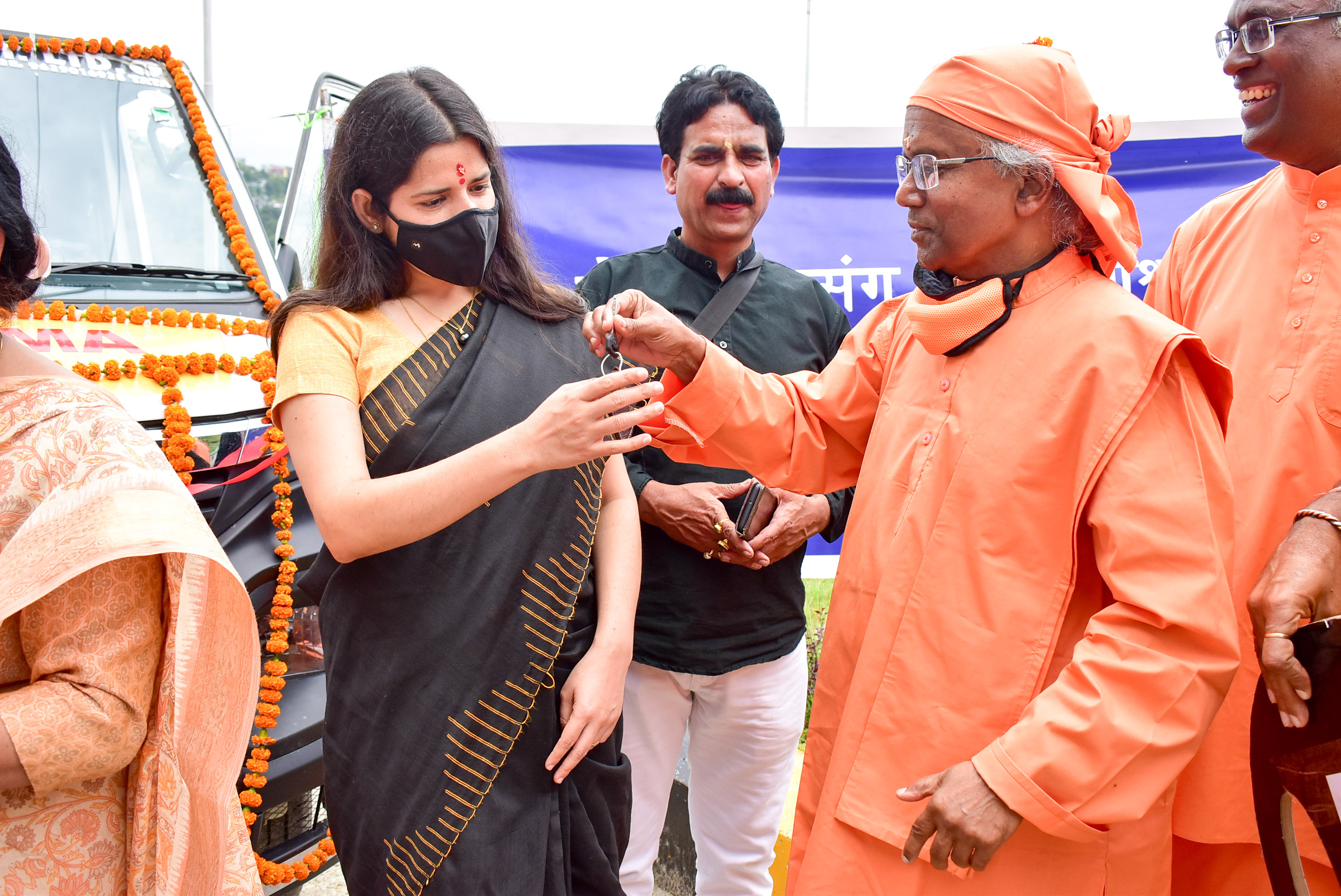 The Yogoda Satsanga Sakha Ashram - Dwarahat donated an ambulance to Almora District Hospital in Uttarakhand on September 19, 2022. Swami Lalitananda Giri, a senior sannyasi of Yogoda Satsanga Society of India (YSS), handed over the key of the ambulance to Chief Medical Officer Dr. R C Pant, in the presence of District Magistrate Ms. Vandana Singh. YSS monastics Swami Pavitrananda, Brahmacharis Dhairyananda and Adyananda, along with several devotees and staff of the YSS Dwarahat ashram, participated in the event.
On this occasion, Swami Lalitananda spoke of the active participation of YSS in extending relief support to the locals in several villages of the district, especially through the recent challenging times during the global pandemic.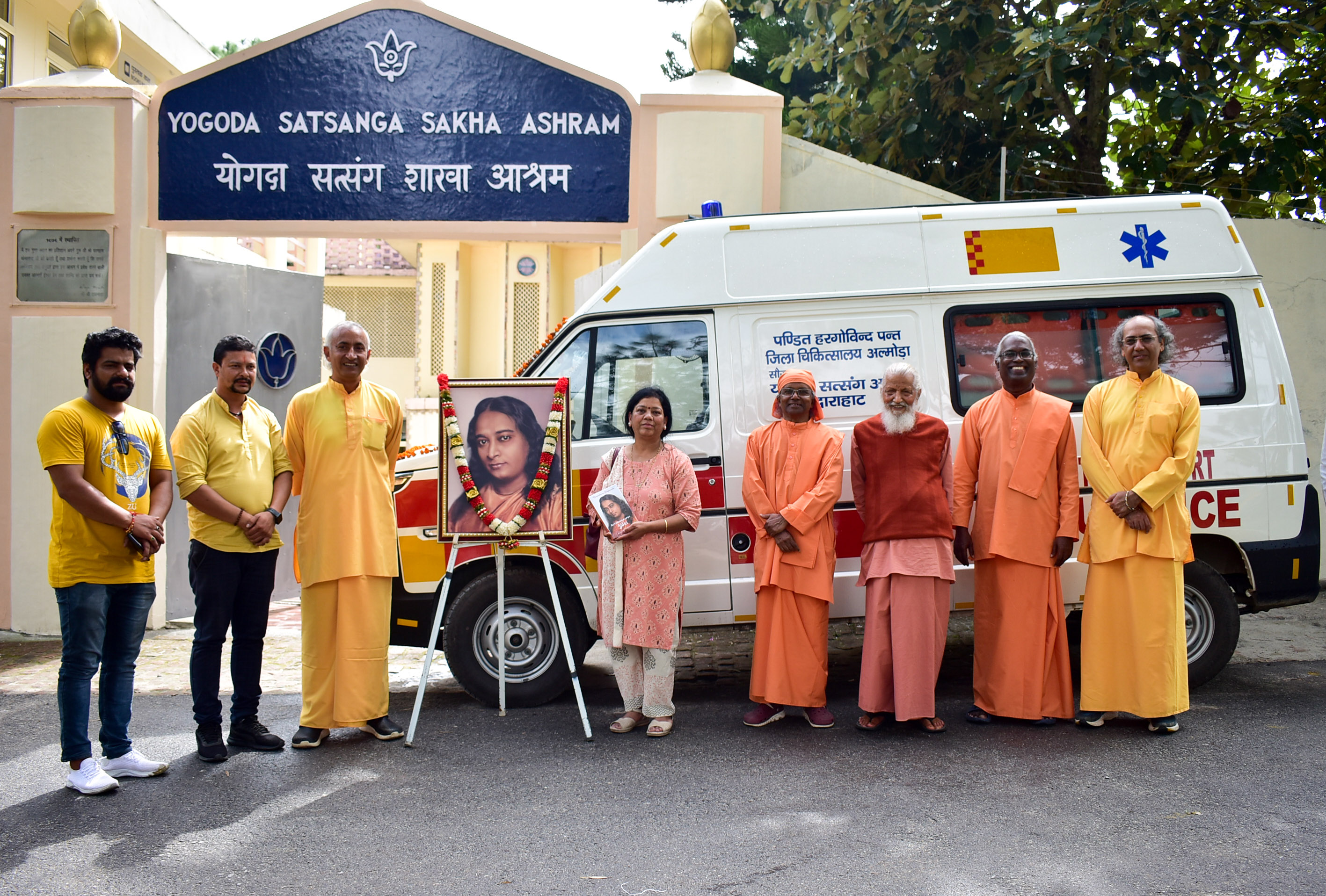 The Basic Life Support (BLS) ambulance is well equipped with contemporary medical equipment including a folding stretcher, a spine board, an automatic external defibrillator, blood pressure monitoring equipment, Pulse Oximetry and Oxygen delivery services comprising two B-type cylinders and two D-type (jumbo) cylinders. This ambulance is equipped to provide a life support system to patients during transit to the hospital. With the addition of this ambulance donated by YSS, the district hospital now has the capacity to safely transport local patients to higher medical centres in case of medical emergencies.
"To serve mankind as one's larger Self," is one of the Aims and Ideals as laid down by Sri Sri Paramahansa Yogananda, Gurudeva and founder of YSS. To this cause, YSS regularly organises charitable activities including medical relief and support through medical camps. The YSS Dwarahat ashram has been engaged in various humanitarian and relief activities in nearby villages and towns for several decades. Tens of thousands of local residents have benefited from these bi-annual medical camps and follow-ups in the past.
Donations made to YSS support Yoganandaji's spiritual work and various charitable, educational and medical activities all over India, including Dwarahat. If you would like to make a contribution, please visit this link: