"I will feel for others as I feel for myself. I will work out my own salvation by serving my fellowman."

— Paramahansa Yogananda, in Metaphysical Meditations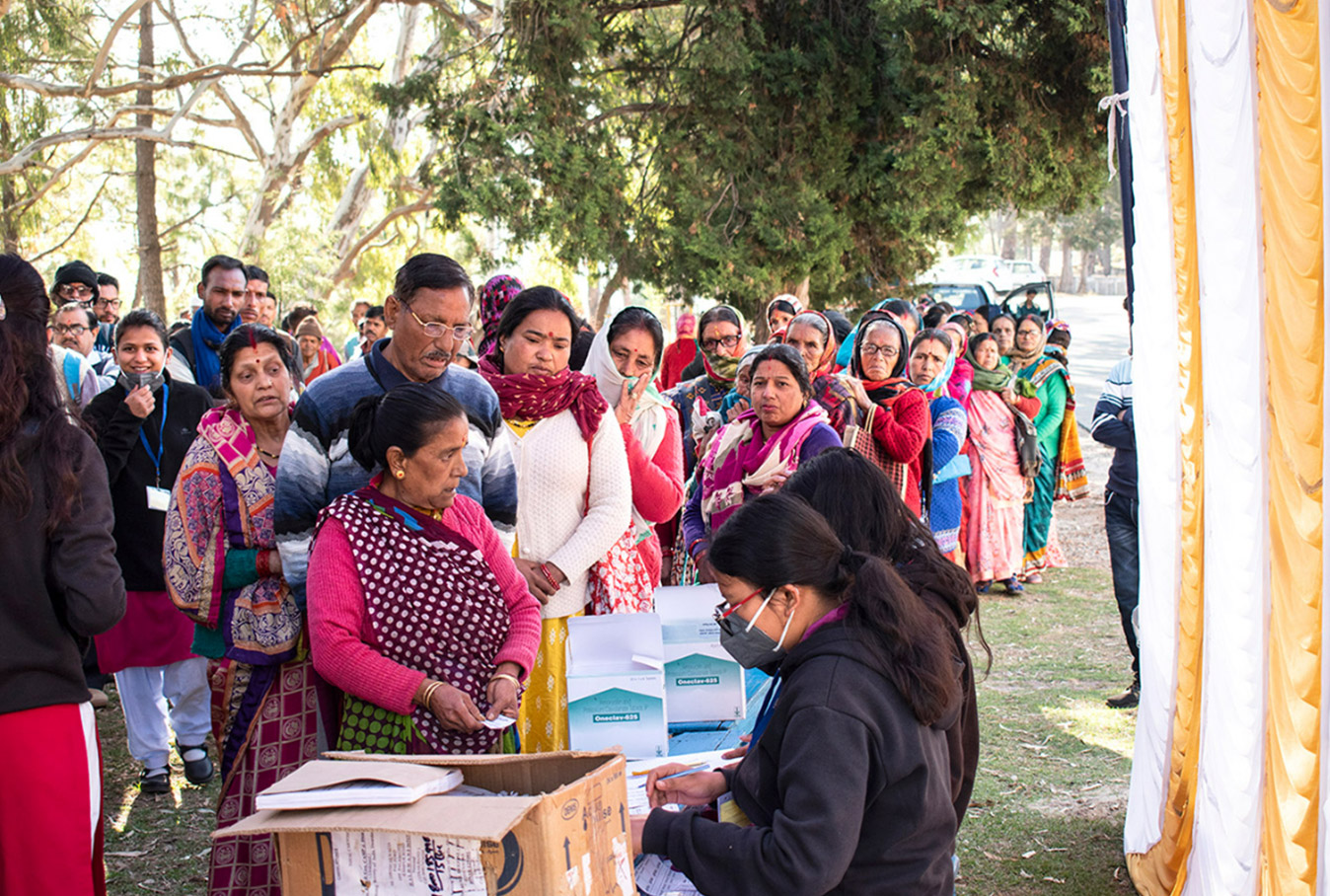 One of the many ways in which Yogoda Satsanga Society of India (YSS) serves mankind is by conducting charitable activities such as medical camps where free medical services are offered to the underprivileged. One such medical camp was organized by Yogoda Satsanga Sakha Ashram — Dwarahat from April 8 to 10, 2023.
YSS sannyasi Swami Vasudevananda inaugurated the camp on April 8. During this bi-annual offering by the ashram, more than 3,500 people of Dwarahat area availed of medical facilities in the specialities of paediatrics, ear-nose-throat disease, ophthalmology, orthopaedics, cardiology, gynaecology, and general medicine. Technical specialists in optometry, physiotherapy, and pathology also offered their services at the camp. Pathology tests were conducted without any charges, and medicines were distributed free of cost at the camp.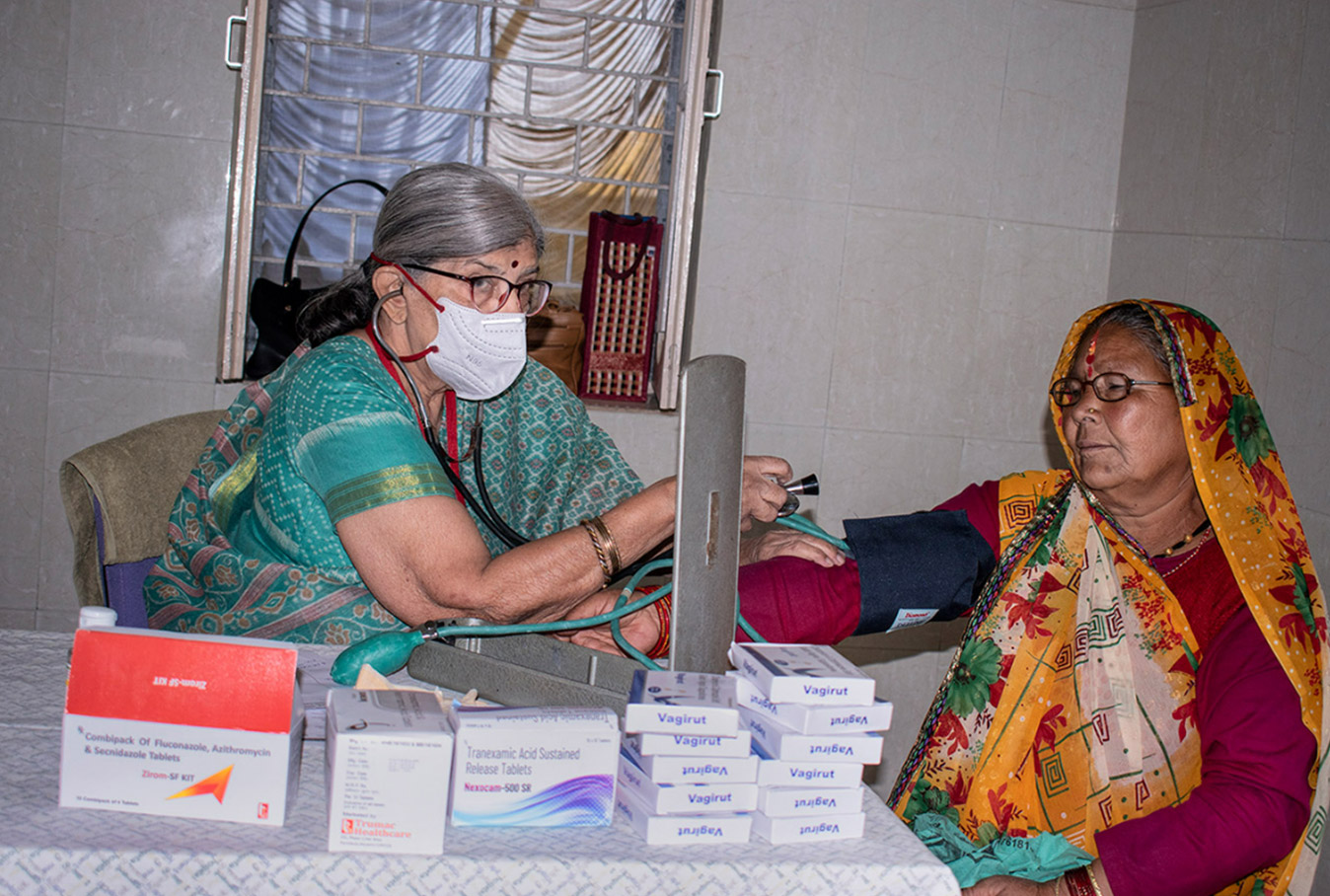 For the first time, satellite camps were also organized in two remote villages — Suraikhet and Kholiabaj in Dunagiri, drawing people to attend from far-flung hamlets in this mountain region including Gagash, Chaukhutia, Rampur, Naubada, Bhagwalipokhar, Someshwar, Masi, Mahalchauri, and Khida villages.
Students of Yogoda Balakrishnalaya, a primary school run by YSS Dwarahat ashram, were provided with the opportunity of a complete medical check-up by the attending child specialists.
The team of medical professionals comprised 26 specialist doctors and eight para-medical staff from across the country. They were supported by a group of volunteers who served with loving care and sincerity in making the camp a success. This included 20 students from Dwarahat Engineering College (BTKIT), five students studying Pharmacy at the Government Polytechnic in the area, other local school students and volunteers, and YSS devotees.
The camp days began with a morning prayer led by a YSS sannyasi. In the evenings, a group meditation was conducted followed by that day's special programme for volunteers.
The local newspapers and media covered various activities of the medical camp.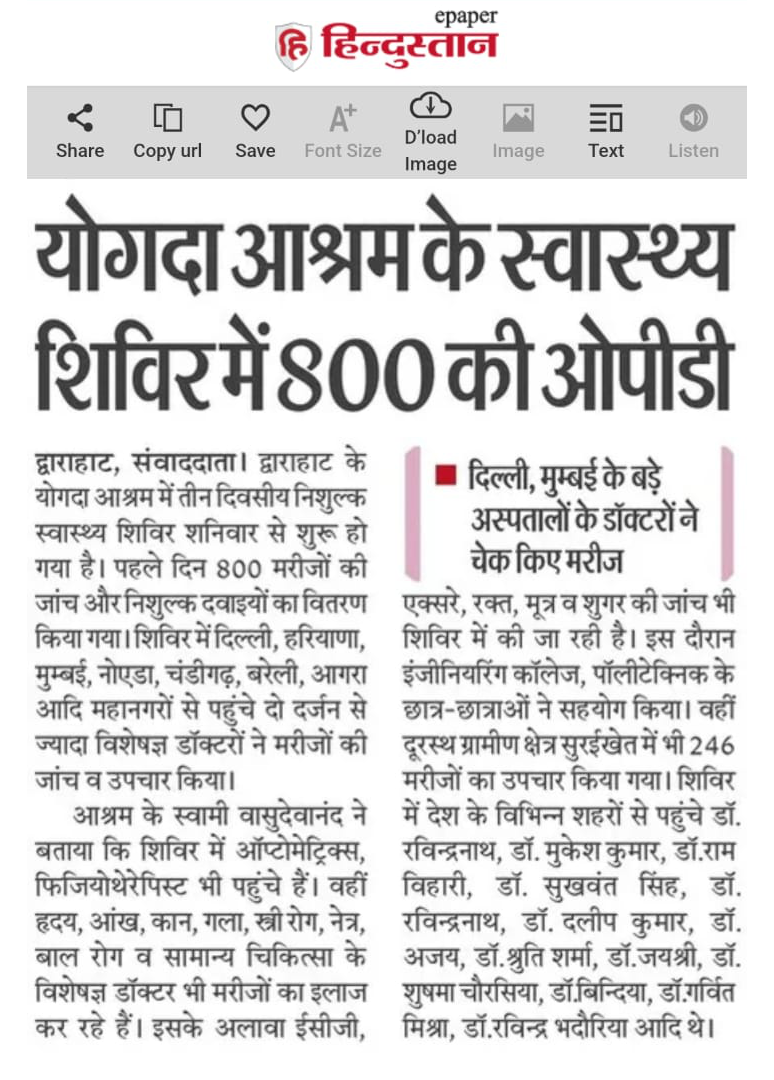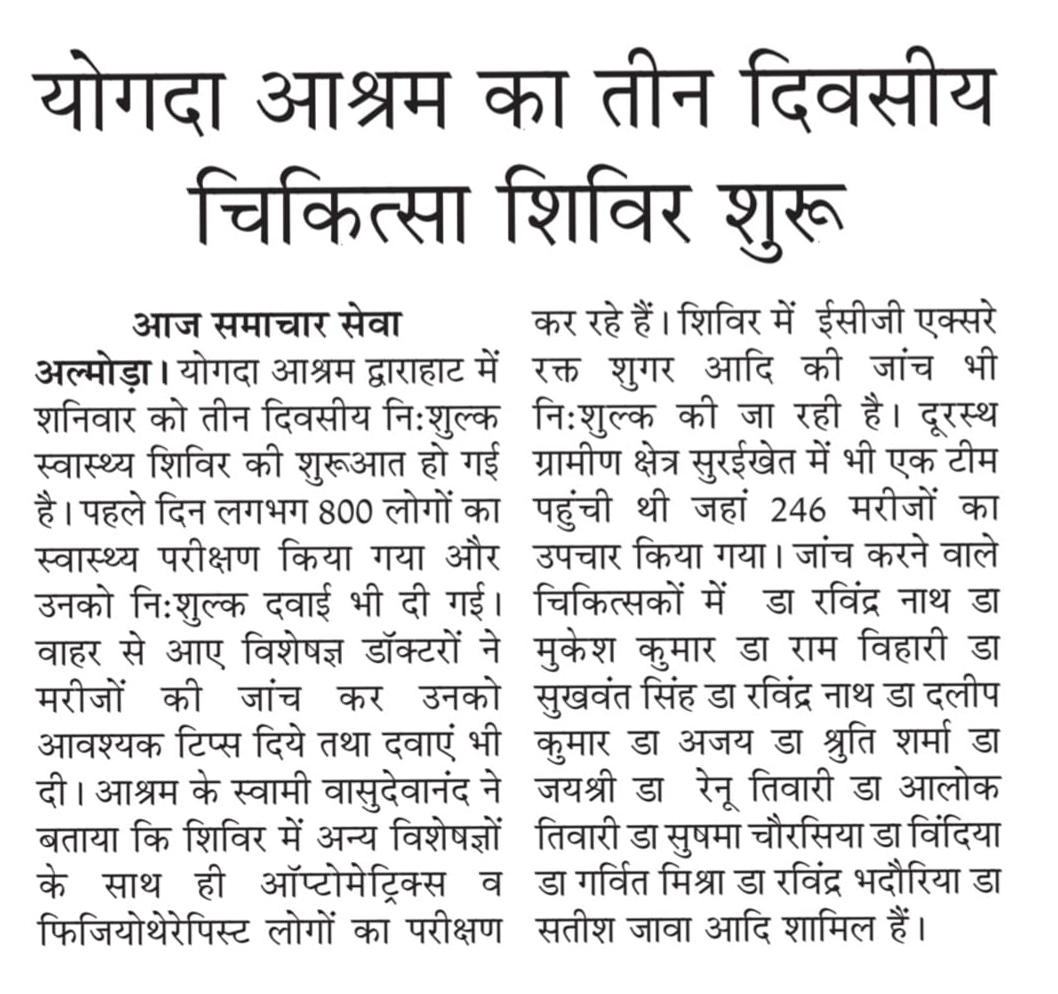 YSS Dwarahat Ashram has been organizing such free camps twice a year for the last 20 years. The next camp will be held in October from 28 to 30.
Doctors and YSS volunteers are welcome to participate in the Medical Camps. Interested devotees may contact Dwarahat Ashram by phone (9756082167) or email ([email protected]).