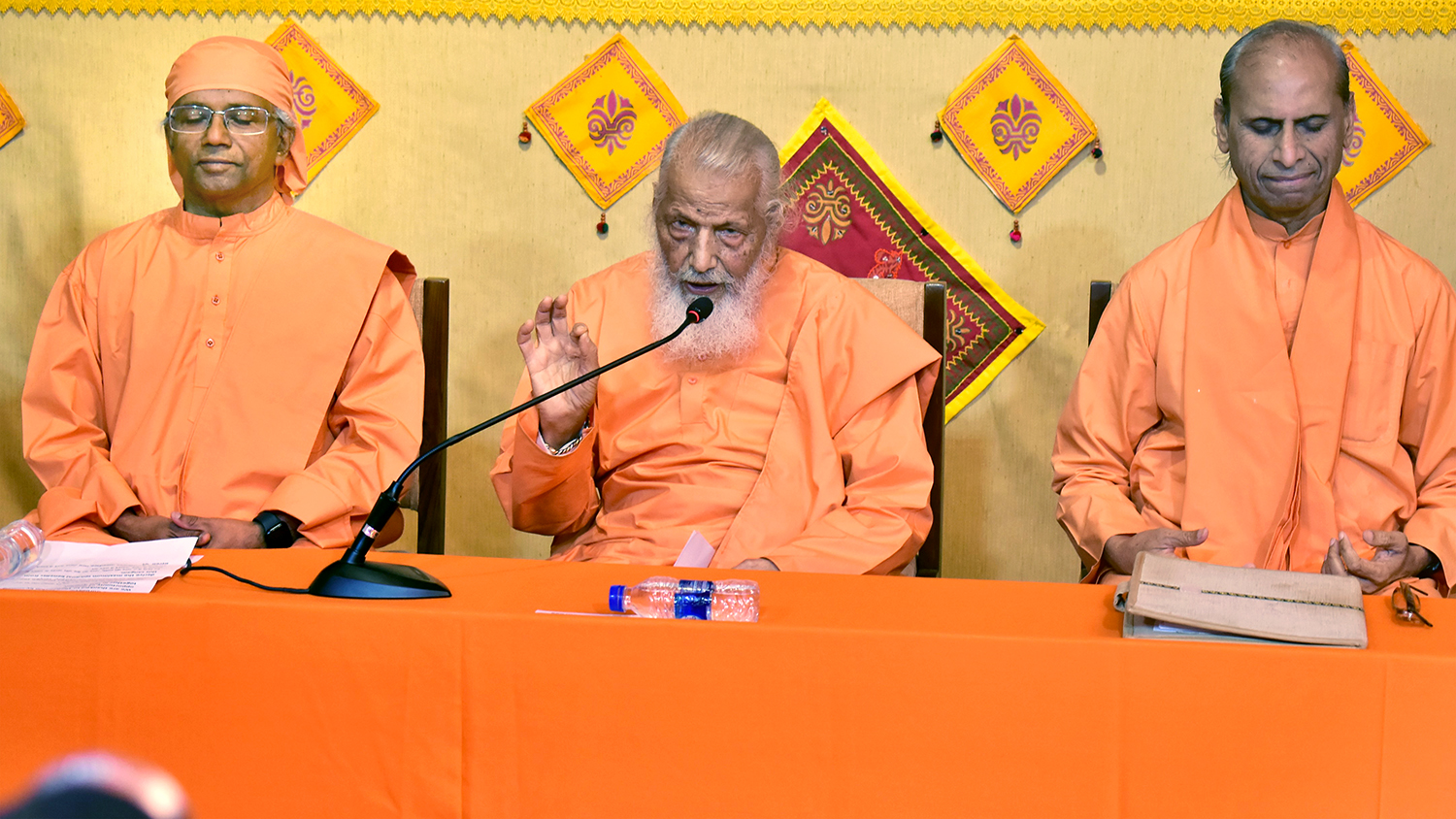 On the sacred day of the Avirbhav Divas (birth anniversary) of the Yogavatar Sri Sri Lahiri Mahasaya on September 30, a three-day sangam was inaugurated at Yogoda Satsanga Society of India's (YSS) Dwarahat ashram by Swamis Lalitananda, Nityananda and Suddhananda, and Brahmacharis Dhairyananda and Kedarananda. The small Himalayan town of Dwarahat drew over 130 devotees from across the country and the world for this spiritual retreat which consisted of group meditations, spiritual discourses, review of YSS meditation techniques, and kirtans.
Swami Lalitananda opened the programme with a prayer. Through his discourse, Swami Suddhananda encouraged devotees to make the most of the sangam programme; and Swami Nityananda reminded them of the blessing of being the disciples of a line of self-realized masters of the YSS path, dwelling on the spiritual significance of the Himalayan region of Dwarahat that was chosen to be the place for the revival of Kriya Yoga.
Sri Sri Lahiri Mahasaya's Avirbhav Divas was marked by a commemorative programme conducted by Swami Lalitananda. It included an opening prayer, chanting, reading from the Autobiography of a Yogi, meditation, and praying for others. The programme concluded with pushpanjali accompanied by bhajans, and mahaprasad.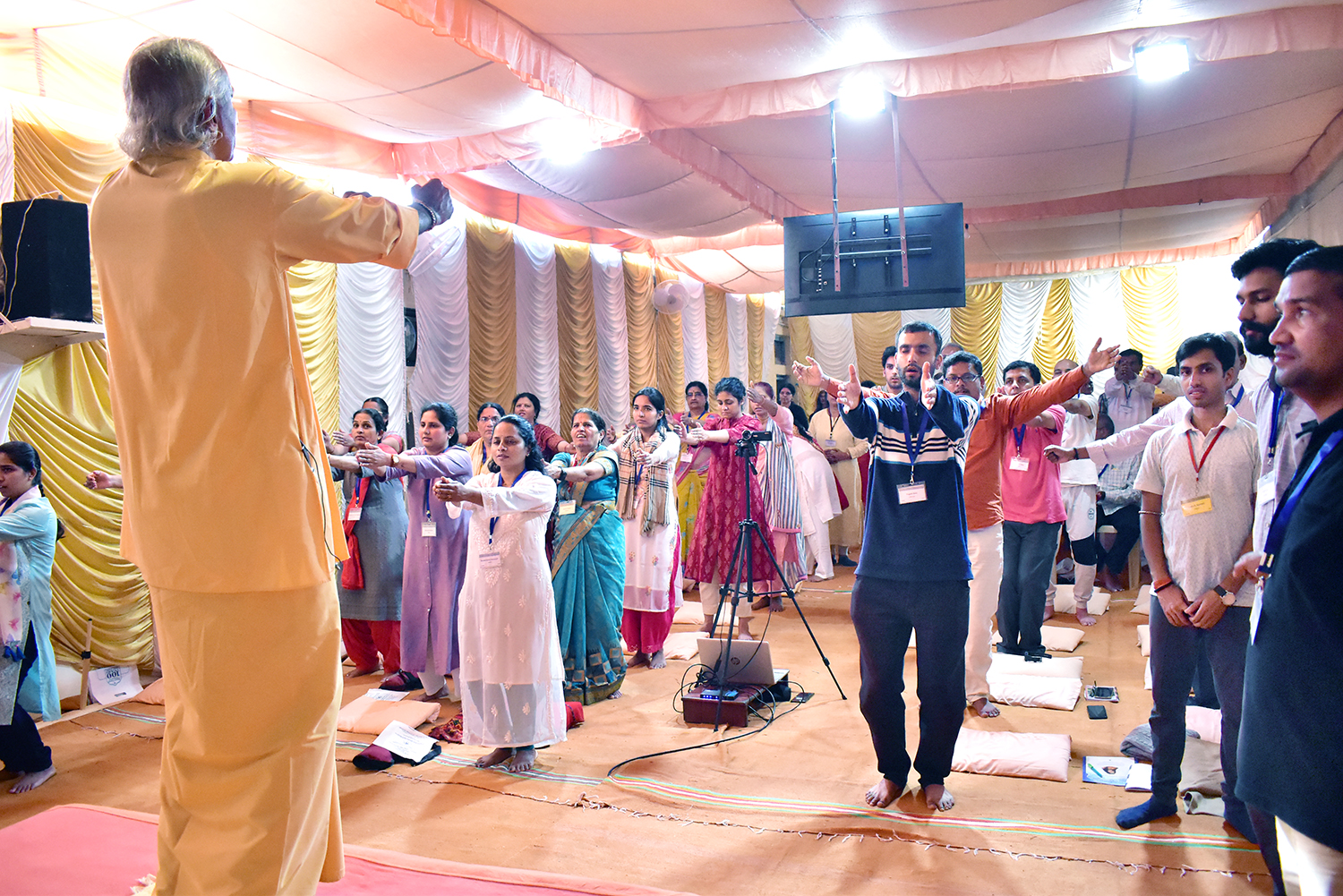 During this three-day programme, devotees could benefit from attending review classes on the YSS meditation techniques: Brahmachari Kedarananda led a review of the Hong Sau technique, Swami Lalitananda reviewed the Aum technique, and Brahmachari Dhairyananda reviewed the Energization Exercises, and the Kriya technique after the Kriya initiation ceremony on the third day.
The enriching sangam discourses were given by Swami Suddhananda, Brahmacharis Dhairyananda, and Kedarananda.
Many participants made a sacred journey to Mahavatar Babaji's cave and meditated there in small groups. A devotee from Hisar, Haryana shares:
"The sangam experience can't be compared with anything I have been part of before. Receiving Kriya Diksha at the sacred site of the Dwarahat ashram has been a blessing for me. I am grateful for the counselling and discourses by our revered Swamijis during this programme. It felt surreal to be here."
In his closing talk, Swami Lalitananda shared a passage from Man's Eternal Quest in which Guruji has assured that a steady stream of divine power will flow into all devotees who are in tune with him. He shared how one could carry the benefits of the sangam including the peace and regularity of sadhana along with them and thus be prepared to face the world with inner strength borne of meditation and with unwavering faith in God and Gurus.